Hey Folks,
Its been a while since I've made a TMT project, but I've learned an excellent method of making multiple pine trees with very simple items you can find at the dollar store. A gentlemann by the name of Loren creates his "Amazing Z Scale Trees" that I've borrowed heavily from. This is his process.
First get 20-24 Gauge wire and cut a foot long section and fold it in half.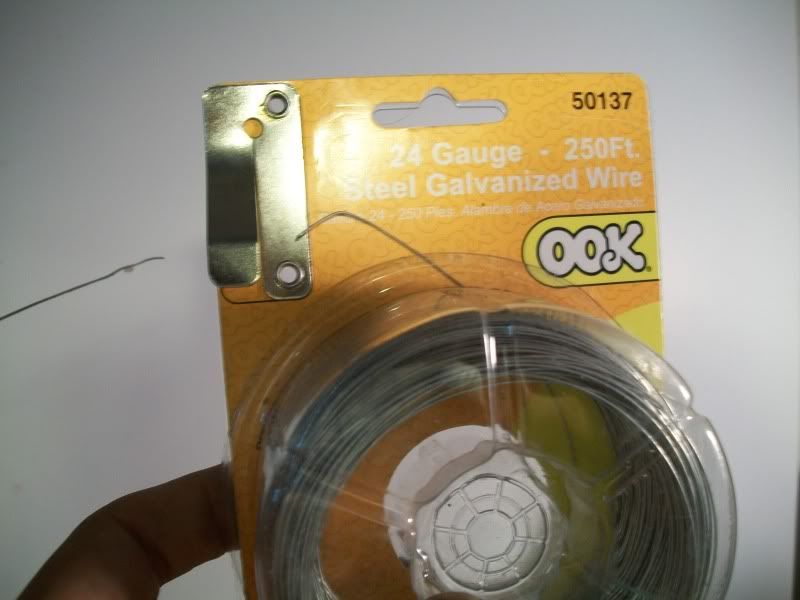 Once bent in half I put it in a power drill.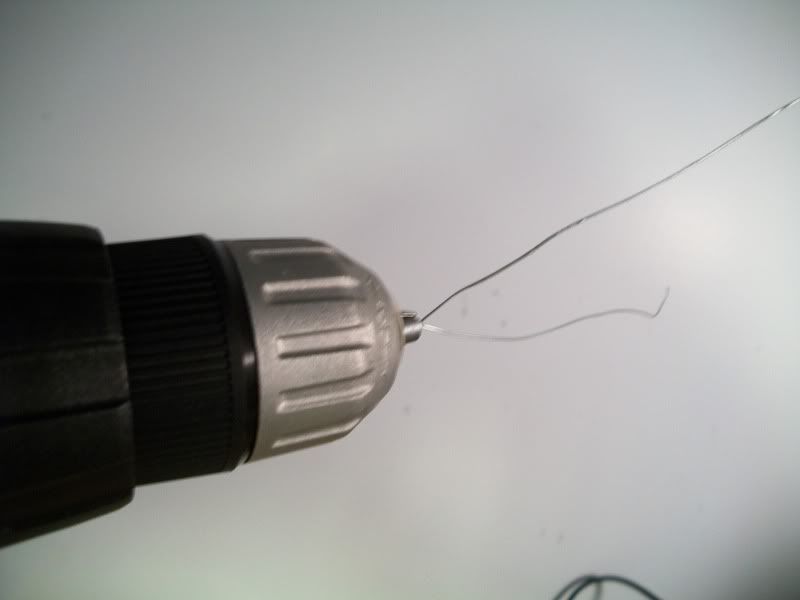 I bought a dollar paint brush and cut the fibers off in various lengths.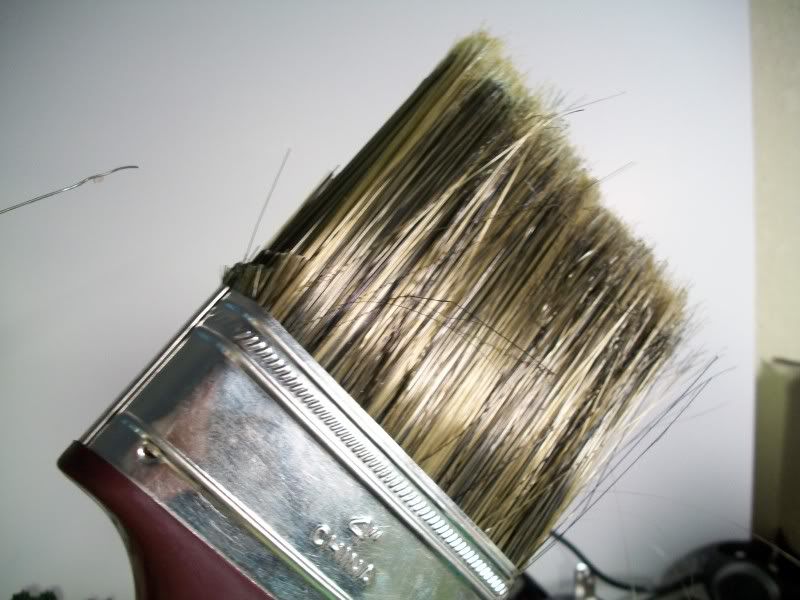 I put tacky glue on one side of wire and place the fibers on the wire.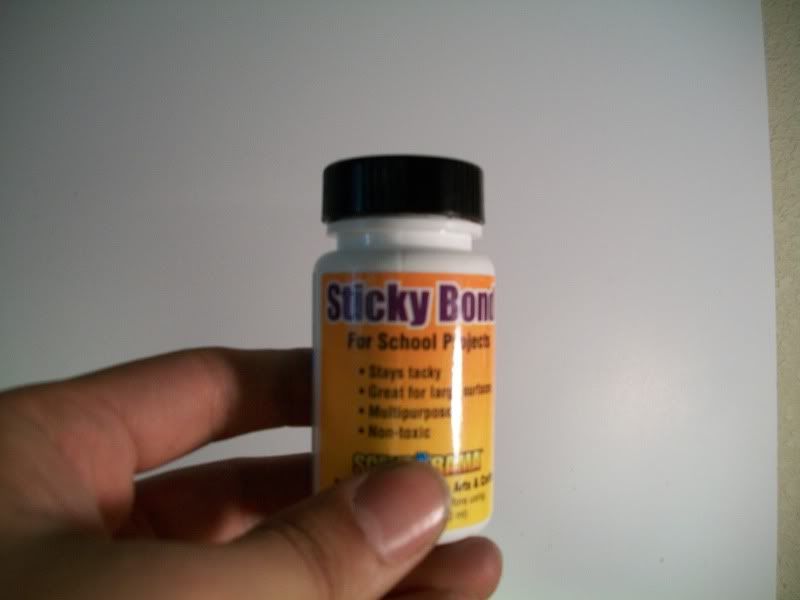 I lay the wire over the wire with fibers. I use pliers and hold the end and I drill the wire, which spins it and creates a tight bond with the fibers.
Shape the tree with scissors. This is before shaping.
Spray the tree with easy tack adhesive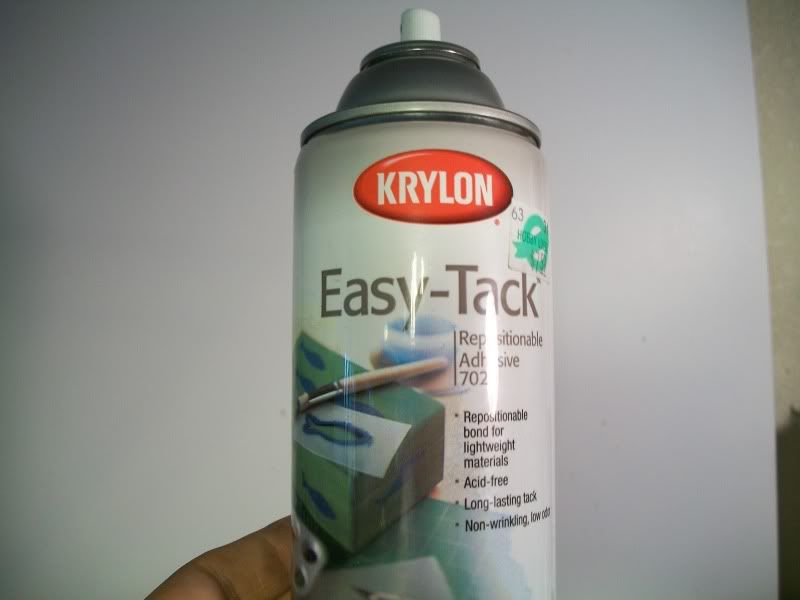 (dollar hair-spray work fine too) and sprinkle some woodland scenics fine turf or dried, used tea leaves from a teabag. Set the tree with another blast of spray adhesive and let it dry.
I timed myself...I made three trees in ten minutes.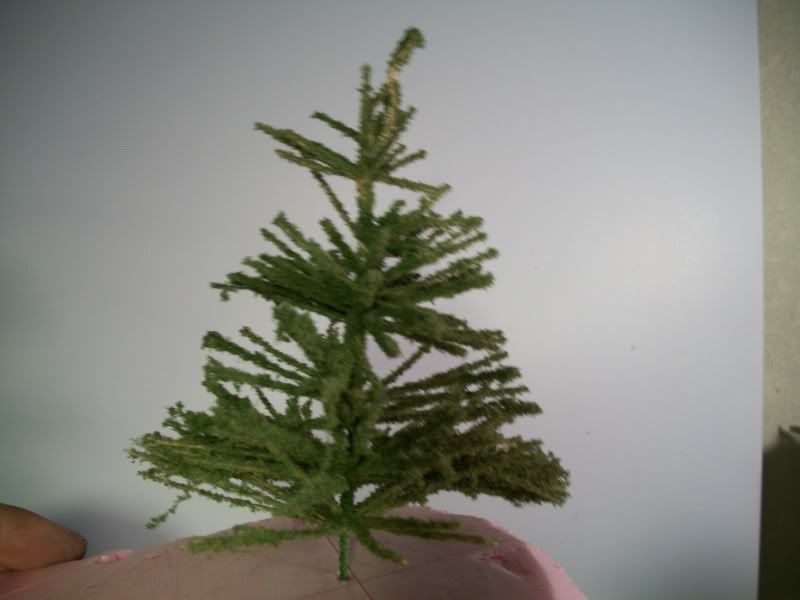 I'll have a forest in an afternoon. Total cost of all items:
Paint brush: $1
24 Gauge Wire: $3
Hair spray: $1
Green Flock: $3
TOTAL: $7 for over 50 trees
That's a fraction of the cost of Woodland Scenics pine trees or Citadel Wood plastic box set and has the same durability for gaming purposes. Hope you've enjoyed the project and check out the video on youtube from where I got my inspiration here:
http://www.youtube.com/watch?v=_Rf_bejdO8g